Golf in Aberdeenshire – Big Names and Hidden Gems
2019-02-17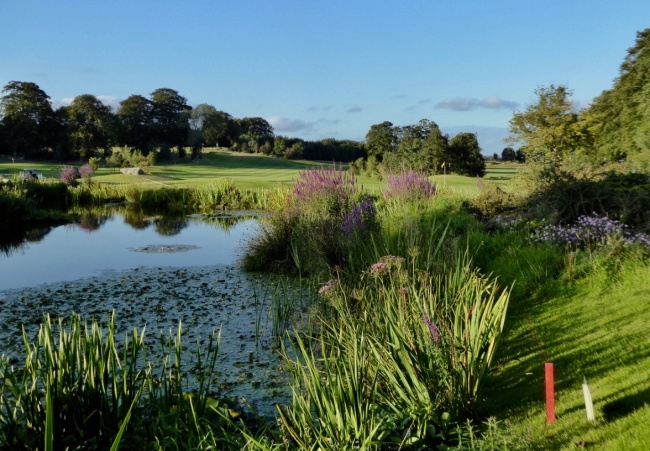 The "New York Times" ranked Aberdeen and the surrounding region of Aberdeenshire recently as number 24 on the list of places to visit in 2019. Golf was not mentioned specifically but for lovers of links courses the 165 miles (256 km) stretch of the northeastern coastline is pure heaven. Located in the northeast of Scotland, Aberdeenshire boasts breathtaking dunes – some of them said to tower 100 feet (30,5 m) high. The natural beauty, the rich golfing heritage and the variety of courses from internationally heralded championship venues to widely unknown members' courses elevated this area to one of the best and most scenic golf destinations in the UK. The links courses at Royal Aberdeen, Murcar Links, Trump International and Cruden Bay are rated among the world's best, but quite a few hidden gems like Peterhead, Inverallochy, Fraserburgh or Cullen Links also offer traditional links feeling, challenges for low and high handicappers alike, great sea views and very competitive value for money.
Inland there are dozens of parkland courses in majestic settings, in forests and glens on great estates and rugged heaths, in castle grounds and tree filled parks. The UK's highest golf course is at Breamar in the upper reaches of Royal Deeside where Aberdeenshire meets the Cairngorms National Park. Nearby there's a 9-hole course in the grounds of the Queen's summer retreat at Balmoral castle – usually reserved for the royals and staff, but now open to fortunate bookers during the months when day are longest. All together 55 courses are listed on the website of www.visitabdn.com., a great selection of playgrounds for all levels of golfing abilities and suitable for every budget.
The natural beauty of the region inspired some of the greatest names in golf course architecture like Old Tom Morris (Cruden Bay, Cullen Links), Archie Simpson, James Braid (Royal Aberdeen, Murcar Links), Dr. Alister MacKenzie (MacKenzie Championship Course at Hazlehead Park, Aberdeen, Duff House Royal Club) and Dr. Martin Hawtree (Trump International Golf Links) to take advantage of mother nature's gifts and to lay out or revise courses in this corner of Scotland.
With so many great courses it is no wonder that these courses nurtured great golfers, winners of Majors and Ryder Cup players. Paul Lawrie won the British Open in 1999 and represented Europe in the biannual matches against the US team in 1999 and 2012, both times winning his singles. Lawrie's professional career started in 1986 when the 17 years old teenager and 5-handicapper was hired as an assistant professional at Banchory Golf Club just a few miles outside his birthplace Aberdeen.
Lawrie not only runs and owns "The Paul Lawrie Golf Centre", a state-of-the-art practice facility and a 9-hole course in Banchory, but serves as a proud ambassador for golf in Aberdeen and Aberdeenshire: "As an Aberdonian I am extremely lucky to have some of the best golf courses on my doorstep, so I am always proud to show off our world-class facilities and breathtaking views. Once you have experienced golf in Aberdeen and Aberdeenshire I guarantee you'll return to experience our great courses time and time again."
The regions reputation as a great golf destination is based foremost on their great links courses led by the "fab four" of Royal Aberdeen, Murcar Links, Trump International Golf Links and Cruden Bay. All four are ranked among the world's best and sit on top of the bucket list of every lover of the traditional way the game of golf has been played for centuries. Royal Aberdeen und Murcar Links hosted tournaments of the European Tour recently and are located within the city limits of Aberdeen council.
Royal Aberdeen was founded in 1780 and is the seventh oldest golf club in the world. The Balgownie Course of Royal Aberdeen hosted the Scottish Open in 2014 and this traditional in-out layout – out through the dunes and back along a plateau - proved to be a challenge even for top professionals. Royal Aberdeen has 18 hole more holes, the Silverburn Course. Right next door to Royal Aberdeen lies Murcar Links another traditional layout meandering through dunes. In 2015 the "Saltire Energy Paul Lawrie Match Play" was staged at Murcar Links. Massive sand dunes, undulating fairways bordered by whins and heather offer some magnificent views across the North Sea.
Only a few miles north two more highly rated links course welcome visitors. Trump International Golf Links only opened in 2012 and is already ranked among the world's top 100 by American Golf Digest (No. 54). Dr. Martin Hawtrees' master piece has already marked his place as one of the most challenging and most spectacular courses because of the towering dunes and great views. Cruden Bay Golf Club (established in 1899) attract visitors from around the world because of their reputation to offer old fashioned links golf (no buggies or golf carts, walking only) at its best. Set against the backdrop of subtly contoured greens and magnificent panoramic views the course is not only ranked in the top 100 in the world but considered to be one of the most fun tracks.
If you travel northbound from downtown Aberdeen along the coast you will find many more links courses. After 50 minutes on the A90 you'll reach Peterhead Golf Club, founded in 1841 and the 18th oldest course in the world. Park your car on the lot at the bank of River Ugie, cross the bridge to the clubhouse und you'll see one of the best links courses of Scotland. Set among the dunes the 18 hole Craigewan Links is a classic example of Scottish seaside golf at its best – and the toughest even though with a length of 6147 Yards (5620 m) it is not long by modern standards. But keep in mind: Yardage on links courses is irrelevant because of the breeze you have to battle most of the time. A second 18 hole course was established in 1923, however today it exists as 9-hole course appropriately named the "New Course".
Our next stop is at the village of Inverallochy which is now part of the city of Fraserburgh. With 5436 Yards (4971 m) Inverallochy Golf Club is even shorter but for most golfers even more fun. You play against the most beautiful backdrop in golf between rolling dunes and along pristine beaches and rugged rock shores.
From each and every hole you haven unobstructed views of the sea. This classic links course (founded in 1888) features six Par 3 holes. If you think this course is a push-over try to break the course record of 57, 10 under Par 67.
Only a few miles north and better known is Fraserburgh Golf Club founded in 1777 and the 7th oldest club in the world. The 18th hole of the Corbie Hill Course starts with a wide open flat fairway but from the 2nd hole a wild ride over high dunes starts. Be prepared for an invigorating game around substantial sand dunes and an experience reminiscent of how golf must have been more than a century ago. Wildly undulating fairways, sandy hills, wonderful views and some truly spectacular holes make Fraserburgh a true links adventure. The view from the 16th hole towards the North Sea and the Moray Firth as well as the city of Fraserburgh is alone worth the greenfee of £ 45. The club has another 9 holes, the 2400 Yards (2195 m) of the Rosehill Course.
"Shoehorned into a small site along the beautiful beach at this crazy par 63 course (4600 Yards – 4206 m) is different than anything I've played and worth a visit just for the novelty of it", wrote renowned American golf architect Tom Doak after a round at Cullen Links Golf Club. Old Tom Morris of St. Andrews, the doyen of this guild, came north in 1881 to build this course with criss-crossing fairways, wild elevation changes and tough par 3s. Cullen Links is proud to be one of the 84 true links courses in Scotland.
The Cullen Bay Hotel sits across the road from the 3rd hole giving stunning views of the lower section of the golf course with the 80ft(24m)-high lump of red rock known as Boar Crag and the Moray Firth. After your round of golf you should either stop at the Cullen Bay Hotel or Lily's Kitchen Café in Cullen to taste one of Scotland traditional dishes, Cullen Skink. The thick soup made of smoked haddock, potatoes, milk and onions was created at the end of the 19th century in Cullen. The village honors its tradition since 2012 with the "Cullen Skink World Championship" staged at the Cullen Bay Hotel. Ian Watson, part owner of the hotel, won the title three times but was deposed in November 2018 by his namesake Lynne Watson of Lily's Kitchen Café but he still won the title for the best Cullen Skink with a twist. Is there a better way to round up a golfing trip than meeting and tasting world champions?
For futher information visit www.visitabdn.com
Helma Scheffler Public Relations
Copyright@HelmaScheffler .jpeg