GOLF AT GLENEAGLES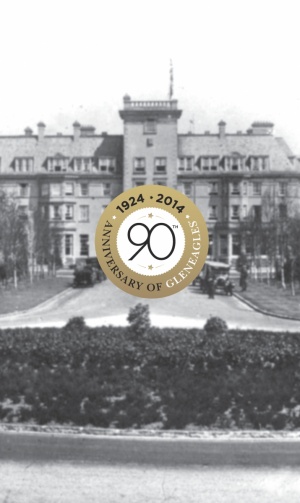 GOLF AT GLENEAGLES

· The King's and Queen's Courses at Gleneagles opened in 1919, five
years before the hotel welcomed its first guests in 1924.

· Gleneagles has a proud tradition of staging high-profile ladies golf
events. Between 1996 and 1999 the resort was home to the McDonald's
WPGA Championship of Europe – winners included Catriona Matthew and
Laura Davies. And in 2001 Gleneagles hosted the WPGA International Match
Play Championship; Laura Davies carried the cup.

· The hotel has a long history of hosting prestigious golf tournaments,
dating back to the first official match between US and British
professionals in 1921, right up to 2014's Ryder Cup, which was
described as 'the best organised Ryder Cup ever'.

· Gleneagles is committed to supporting the development of golf in
Scotland at all levels. From hosting year-round events for amateurs and
professionals, to our new initiative – The Gleneagles Foundation –
which will provide a 12-month golf scholarship to up to 15 junior
golfers, and is open to both male and female players.
Helma Scheffler - Creative Solutions Fot Tourism, Lifestyle, Golf