"Golfland Rhein-Neckar" starts with a new website
2021-02-12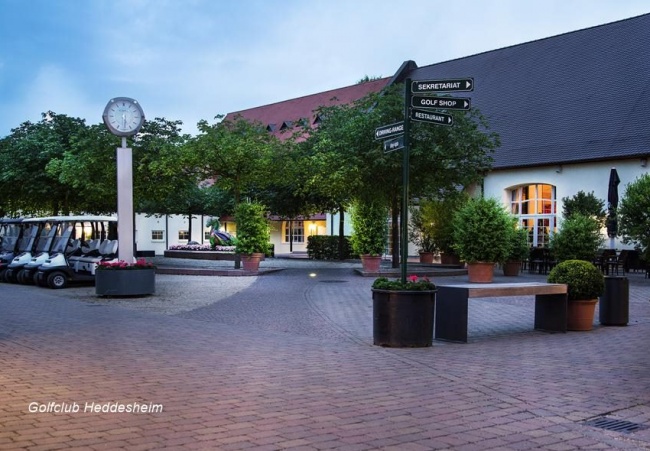 "Golfland Rhein-Neckar" starts with a new website 10 Golf Courses, 6 Hotels and 1 Central Contact
Ten of the best golf courses and six of the most beautiful hotels in the Rhine-Neckar-Region around Heidelberg, Kraichgau and Palatinate have teamed up for a unique co-operation, "Golfland Rhein-Neckar". Over regional barriers this tract of land belongs to the most attractive areas of Germany – and not only for golfers.
This region, located about an hour's drive south of Frankfurt International Airport, boasts the mildest climate in Germany. With more than 1800 hours of sunshine per year it serves not only as an ideal playing field for golfers but also offers ideal conditions for viticulture and agriculture. Often this region of Baden-Württemberg and Rhineland-Palatinate is compared to Tuscany. Here grows wine appreciated all over the world and the famous Schwetzinger white asparagus, even figs as well as eggplants thrive here. The region is also home of the renowned "Saumagen" or "sow's stomach", a pan-fried dish with a stuffing of pork, potatoes, onions, majoram, nutmeg and white pepper. A vast number of excellent restaurants offer a wide range of local and international specialties. Three UNESCO World Heritage sites, 37 castle, 24 museums, 9 theatres, 9 particularly interesting routes and many wine festivals attract visitors from all over the world.
Due to the co-operation "Golfland Rhein-Neckar" six hotels have especially adapted to the needs of golfers and closely work closely together with the nearby ten golf courses. And best of all: Everything, hotel accommodation and tee-times, packages, etc. can be booked through one contact at www.golfland-rhein-neckar.de. Travel professionals are available who not only know the area like the back of their hands but are all keen golfers. Many small golfing groups of families and friends took advantage of this service over the last couple of years. The following partners of "Golfland Rhein-Neckar" who especially cater for the needs of golfers are part of this co-operation
Golf courses A-Z Hotels A-Z
Golf Club Bruchsal Das Palatin
Golf Club Heddesheim Hotel Heitlinger Hof
Golfclub Hohenhardter Hof Hotel Villa Medici
Golfpark Kurzpfalz Hotel Villa Toskana
Golfclub Mannheim-Viernheim Hotel Vorfelder
Golfplatz Rheintal Ringhotel Winzerhof
Golfclub Sinsheim
Golf Club St. Leon-Rot (2x 18 holes)
Heitlinger Golf Resort
The popular "Golfwoche" (golf week), a series of tournaments over a full week, celebrates its 10th anniversary this year from August 6 through 14, 2021 with a special closing event. Entries for all tournaments start in March.
More info www.golfland-rhein-neckar.de or by phone (landline) +49-6221-760813 or mobile +49-172-6295252 or via email info@glrn.de or golflang@web.de
Marketing- und Kommunikationsbüro
Golfland Rhein-Neckar
Helma Scheffler Creative Communication