Follow The Footsteps Of The Best In The World Ayrshire Golf Passes
2016-07-01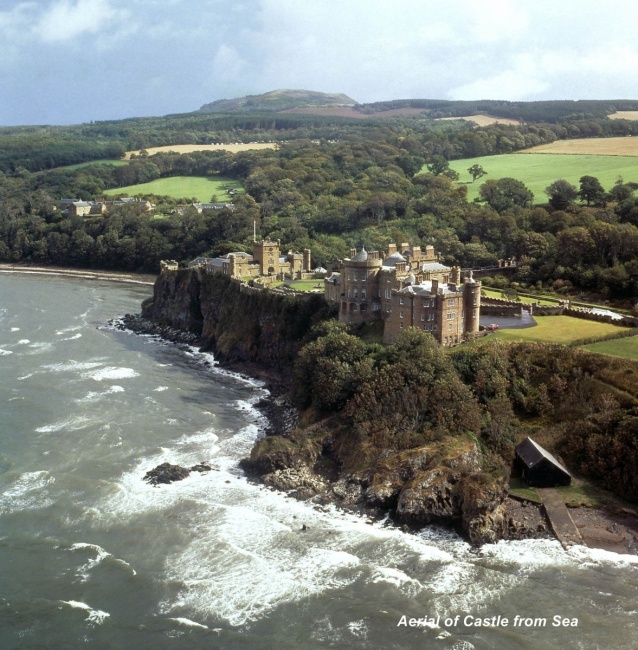 Turnberry was acquired by American billionaire and presidential candidate Donald Trump in 2014 and now calls itself "Trump Turnberry – A Luxury Collection Resort, Scotland". After a total renovation for 200 million Pounds all of the 103 hotel rooms, bars and restaurants and well received redesign of the Ailsa course by English architect Martin Ebert the resort re-opened on June 1. The lighthouse, the iconic landmark of Turnberry, now houses a two-storied Presidential Suite which sells for 3500 Pounds per night.
After the re-opening of Turnberry golfers can now follow the footsteps of the best in the world by playing all three Open courses in Ayrshire by booking "Open Links of Ayrshire". For 1125 Pounds (single occupancy) or 865 Pounds (per person sharing a double room) you stay two nights at the 5-Star Turnberry hotel and play one round each at the Turnberry Aisla, Royal Troon and Prestwick. Also included in this pass is a full Scottish breakfast and a dinner at Turberry's gourmet restaurant "1906".
Golfers who do not want to shell out that much money but still want to play great links courses the "Ayrshire Qualifying Card" is a viable alternative. Kilmarnock Barassie, Irvine Bogside, Preswick St. Nicholas and Dundonald Links served as courses for the "Final Local Qualifying" for the Open Championship. By booking this pass for 220 Pounds (weekdays) or 235 Pounds (weekends) you can save up to 40 per cent.
For golfers who want to play the course where in 1860 eight Scottish professionals gathered for the very fist open the "Prestwick Golf Pass" was created. 210 Pounds buy one greenfee on Prestwick Golf Club, Prestwick St. Nicholas and the parkland course of St. Cuthbert.
Three of the best links courses in Ayrshire are located side by side near the town of Irvine. A few miles north of Troon you find an unique concentration of great links courses even for Scotland : Gailes and Western Gailes are well established classic layouts whereas Dundonald Links is a modern addition. American architect Kyle Philipps who also designed Kingsbarns and The Grove outside of London created a spectacular modern links course. During peak season these three courses can be played for 240 Pounds.
Last but not least Ayrhire & Arran Golf offers a pass which gives golfers the freedom to choose among the many often hidden gems of this destination. "Golf South Ayrshire Passes" for unlimited golf for three, five or seven days are available.
On top of all the mainland courses you can take a ferry and play golf on the three courses on the island of Arran. The world renowned 12-hole course of Shiskine. This 12 hole gem set on the west coast of Arran overlooking the Kilbrannan Sound and the Mull of Kintyre. It has been described as 'a topographical roller coaster' and though the course features only one par-5 hole it is very testing and quirky. Blind shots are the norm and beware of the sloping greens. Should the wind be blowing expect some challenges and hidden hazards. A great fun course and highly recommended. You can play this course with seven par-3-holes in a little more than two hours. Arran also boasts the youngest Scottish whisky distillery founded in 1995. In Lochranza in the north of Arran you can visit the Arran Distilllery and savor the great single malts.
The Arran "Robert Burns Single Malt" has been endorsed by The World Robert Burns Federation. Ayrshire is proud to be the birthplace of Robert Burns (1759-1796), Scotland's national poet and lyricist. You can visit his birthplace in Ayr. Another tourist attraction is Dumfries House west of Cummock which showcases pieces of furniture commissioned by Thomas Chippendale. Due to its significance and the risk of the furniture collection being distributed and auctioned in 2007 the estate and its entire contents was purchased for 45 million Pounds for the country by a consortium headed by Prince Charles, The Prince of Wales, including a 20 million Pounds loan from the Prince's charitable trust.
Helma Scheffler
HELMA SCHEFFLER PUBLIC RELATIONS
Creative Solutions for Tourism, Lifestyle & Golf